The jazz concert series at the Thomas Center was designed to bring some of the most talented jazz musicians in the country to perform locally backed by Gainesville's own jazz trio - The Frank Sullivan Trio.

In early 1983, a small group of jazz musicians and enthusiasts met to discuss promoting jazz performances and supporting the then City-funded jazz concert series at the historic Thomas Center. Within a month, on March 15, 1983, they formed Gainesville Friends of Jazz, Inc., a 501 (c) (3) not for profit corporation with a mission to support, promote and increase public awareness, interest, participation and education in jazz, America's music. During that initial year, the newly formed jazz society had 85 members.

During the next several years, grants were secured from the National Endowment for the Arts, Florida Division of Arts, Southern Arts Federation and the Lila Wallace-Reader's Digest National, Jazz Network as seed money to support the programs of the jazz society. Visiting artists that performed at the Gainesville Friends of Jazz Concert Series conducted school clinics helping to develop the next generation of jazz musicians and enthusiasts. Also, at this time, Gainesville Friends of Jazz became a founding member of the American Federation of Jazz Societies and the Arts Association of Alachua County.

In 1992, Florida Arts Celebration along with individual members of Gainesville Friends of Jazz initiated an outdoor Downtown Blues Festival. By 1995, this collaboration led to Gainesville Friends of Jazz to expand its scope to include the production and promotion of the Downtown Blues Festival. In 2006, production of the Downtown Blues Festival was transferred to the North Central Florida Blues Society.

By 1998, the now well-established Gainesville Friends of Jazz Concert Series was held at several different locations around town. The jazz concert series was moved to the Savannah Grande Reception Hall in historic downtown Gainesville in 2000. In 2010, the Gainesville Friends of Jazz Concert Series returned to its original home, the Thomas Center for one season. For the 2010-11 season, the jazz concert series moved to its new home, the Unitarian Universalist Fellowship.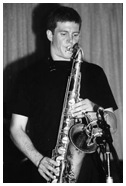 Eric Alexander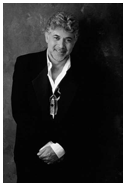 Monty Alexander